Forming groups for 2016! Are you or anyone you know 17-25? Our intention is to put a group together for that inquisitive and spiritual-minded age group- 4 slots left and schedule will be worked out with each participant. All other groups forming now for the year so click here to start the process. (No commitment needed & Suggested donation.) Happy New Year!
 "Katrina has synthesized some of my essential teachings on living in the present moment and within the presence in a way that is both practical and inspiring." ~ Ram Dass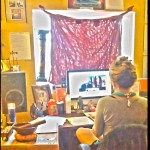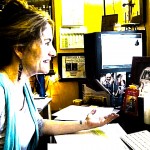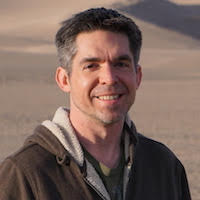 "The powerful insights offered by Katrina in her Zooming In The Lens course, have given Ram Dass' teachings a practical new perspective, and provided me with some tools to more quickly catch myself when I'm leaving a state of Presence. I have also discovered new ways to communicate more effectively with private clients in my mindfulness coaching practice…" – Bryan Clark, Mindset Coach, The Work of Byron Katie, CO    → more zitl student testimonies, click here
Sign-up now at RamDass.org/zooming or email us for the questionnaire now at ZITLCourse@gmail.com!

With Zooming in the Lens, Katrina invites a small hand-picked group to play with their perceptions and explore the internal transformations from navigating the spiritual path. Katrina unveiled that incorporating and personalizing teachings, meeting each person where they are in life, uncovers a sweet spot in us all  and can powerfully integrate 'experience based' practice. A part of us quiet's for the exchange shared in Satsang, transferring them from paper into your life. With humor and organic down-to-earth conversation, along with like-minded souls in your group, ZITL has created an opportunity for the limitless Satsang (community) we all sort of wish we had at our disposal.
A Community is vital to help us to reorient ourselves to a spiritual perspective. It helps to have fellow seekers in your life who can help you to stay on-track, be accountable and who remind you gently when you seem to have lost your way. Just as we adjust the lens of a microscope to see a specimen more clearly, we can turn the lens on our own perspective to see something more or less in focus.
Each of the 4 meetings will take place live via Skype or Goggle Hang-out, with day/time worked out for U.S and International participants, for an hour and a half, once a week. The courses are limited to max 10 people. Katrina selects each person to form small groups who share, in some way, how they have shown up to this point in their lives, practice, and with varying and diverse desires for a full experience.  A quote that supports the idea of practice with Satsung (community) is best said by Annie Lamont –"My mind is a bad neighborhood. I try not to go into it alone."
~Ram Dass excerpts on the importance of 'like-minded souls" on the

journey~
·
"I receive a lot of letters from spiritual seekers who tell me that they're lonely on their path, live in small towns and have no one around with whom to share how they're feeling. They're looking for fellowship, a community of like-minded Souls with whom to voice their concerns about the deeper issues surrounding aging, the mystery of death, and how to remain conscious in the face of physical, social and psychological challenges…"
· "Community is vital to help us reorient ourselves to a spiritual perspective. It helps to have fellow seekers in your life who can help you to stay on-track, and who remind you gently when you seem to have lost your way. Being in the company of people engaged in conscious-aging practice helps strengthen our resolve, and helps us stand firm against the cultural message that conspire against elder wisdom. It's important for us to seek out opportunities for connecting with others on this path of wisdom, and when this isn't possible, to find other ways to cultivate some means of staying connected."
→ What is the concept behind "Zooming in the Lens"?
→First…Do you have the requirements needed to participate in this course?  •computer with reliable internet connection • webcam (internal or external) • working audio in/out capabilities • free Skype or Goggle Hangout via Gmail. To accommodate all devices for each participant joining we use Skype if it is all laptops and home computers and Goggle Hangout if anyone only has an IPad or an IOS (IPhone) device. Both are free.
There is a tech walk-through if you're not too savvy on technicals. Just make sure you DO have what is listed, and working. Try it out with a friend first if you're unsure.
→Are you able to have privacy for yourself and others for 1.5 hours in a quiet indoor location?
Great, let's get started! ↓
~Example of Topics written for Groups~
♥ Because of the organic & personalized nature of Zooming in the Lens – we have found it is better to arrive in the now as the priority, rather than, a fixed weekly curriculum. In this way, we can be both fluid and focused. Below is a soft outline without the personalization.♥
☼ Attachment to Knowing
We are a culture that has to know we know. Even the quest to know is being used as the motivator through life. And that is exactly how life can feel sometimes – a "moving through" rather than "moving with".  We all experience this in different ways yet often we mistake the minds external grasping, for passion, love and/or drive. Investigating our inner motivations allow for a wider perspective, uncovering what is real within ourselves first.
☼Through the Lens of Comfort and Discomfort
Self-discovery may be looked at as a luxury for some when viewed from the lens of responsibility. With that viewpoint, life tends to be lived as a race to the end, consciously or subconsciously. Discovering patterns, individually and collectively, allows us to uncover true responsibility. We use the self with our daily lives (kids, marriage, work, parents) as curriculum for discovering. The experience of shifting from the head to the heart, knowing to knower, invites in our grasping for comfort and our pushing away of discomfort.
☼Wherever the witness can go… you can go.
With the continued conversations into the many parts of us, we ask "If I am going to allow myself the space for change and discovery, which "I" am I bringing into practice? Into experiences? Into daily life?" When we use our mind to define that "I", experience carries with it heavy personal weight when suffering should arrive. By cultivating the witness we develop the skills to shift perception, unlocking and freeing us from the limited choices of our ego mind. Every part of our being, including our physical body, now join the conversation. Using our discoveries allow us to even use things like working out and any type of movements expressed with the body through the lens of practice. This allows us to motivate with awareness rather than pushing through to our goals and beating ourselves up along the way. Life becomes the invitation. For this session we are lucky enough to have back Dr. Malik Cotter as a guest for 1/2 of the session! He is amazing and lives on the island with Ram Dass, as well as being his physician.
☼The Dance to Freedom: Methods to Madness
Curiosity and imagination are key propellers when practicing. There is a grace that comes when we become the experimenter after looking at ourselves from the outside for so long. Becoming the experimenter unveils true motivations to freedom while the dance and the dancer are delivered to love. As your Satsang walks alongside you while the course comes to an end, you will feel a direction in which you will travel next; finding the visible within the invisible.
Included in the course
• Day After Email – including topic highlights from the session. This email also includes quotes, articles, audio (Dropbox is used frequently to share Katrina's extensive library of teachings), books, links, videos and any other shareable material that has been used for the teachings.
• Private One-on-one Phone Calls – During the entirety of the course, everyone will have the opportunity for 2 private phone sessions with Katrina. For Group 1 this option made all the difference in bringing these teachings into practice. Open phone lines (or skype for outside the US) are available 2 times a week for 4-1 hours slots.
• Option for constant connection throughout the month – What we have learned from past groups is that the constant contact option via email (and other outlets provided) allowed each person to go at their own pace with individualized and personal guidance. If you desire additional time, have questions or want to target specific things, this course creates that space for you to do that. A direct email to Katrina is provided.
• Privacy and Community – A private locked Facebook group is formed prior to the start of the course. This was the most incredible part of cultivating community and friendships for everyone and to exchange ideas with eachother! We decided to keep these forums available, if used, past the course which allows you to continue relationships and support, with Satsang from where ever in the world you are!
• Option to Submit your questions and topics – We encourage requests of course and ask they are emailed 3 days prior to each session. With a fluid approach to course topics, we get to meet the soul, not just curriculum. Life changes, emotions come and go…how we apply these wisdoms in daily life is to be experienced. Everyone is welcome to participate as much or as little as they's like.
• Community-and-Personal practices – There are opportunities for further study in between meetings. Sometimes there are areas or topics in life we are naturally drawn to, and maybe even excel so they come easy to us – as you and Katrina get to know each other, and in honor of 'conscious self-experience' as a guide, homework can be assigned individually, making this group also at times feel like a month long private guidance. Everyone is given optional, collectively written homework and tools after each hang geared toward experiencing the topics. Group-one had 17 homework options which act as a way to practice waking up and remembering in daily life.
Cost – Suggested donation of $50 – $208.00  • We ask that you please donate to your highest ability, yet no one will be turned away due to donation size. Please note – no donations will be accepted until after you have been notified of a group for you. All donations are non-refundable once a spot is confirmed. We thank you for your generosity and kindness. We decided to make this 'suggested donation' as Katrina and LSRF feel passionate that what matters most, is the bringing together of those who are curious, hungry, and willing seekers. Thank you.~
~ When you are notified of a group via email, and prior to your donation as confirmation, if the dates conflict for you, you will have an option to remain on file for the next cohesive group!
~~~~~~~~~~~~~~~~~~~~~~~~~~~~~~~~~~~~~~~~~~~~~~~~~~~~~~~~~~~~~~~~
Important to keep in mind
Time and-or day changes may be requested as the group formation begins if the majority of attendees end up being scattered in different time zones. When a date and time is NOT listed on our end, it is based on the first participants formed into a group, and we start the formations from the last registrations with returned questionnaires, received, first. Sign up now to receive your questionnaire! Once a time is picked to serve participants, to help you make sense of the times, check this time zone converter. Add whatever city, state or country you are located in. Katrina is in Los Angeles, CA, PST, until the end of 2016. At which time check back here for updates.                            
 If you live outside of the US… we would love for you to participate, keeping the above in mind, and that you are able to speak and understand the English language fluently. Katrina may need to connect via phone or video potential participants in order to form groups as part of the process for personalization. Translators will be considered, however,  ZITL is strictly only to be attended by the ONE person who has been confirmed to participate. Certain exceptions will be considered if we are notified ahead of time.                                                                           
Act quickly if interested… If you would like to have a group formed TO you with your best day and time weekly, to be as honest as possible it literally is about first come first serve, so get your name and email in and you will receive a questionnaire to return to us. Once that is completed and returned by you to us, we can find out your best options for a weekly day and time for the month-long course. This is due to the amount of preparation required by Katrina and staff in forming groups.
~What questionnaire you ask? By fully reading all course related pages within this website (email directly with any specific questions), "Act quickly" are these steps:
1. registering name and email at RamDass.org to receive a questionnaire allowing for group pairing or submit your name and email to ZITLCourse@gmail.com.
2. Complete and returned the questionnaire to ZITLCourse@gmail.com. You will be alerted within 1-2 weeks if a group has formed for your participation! If one has, all scheduling starts for all the "tech walk-throughs" via skype or Goggle Hangout through gmail. Katrina (only) reads and personalizes the material. We thank you for your interest and really want this experience for you and this specific information will truly help us to do that!
♥A lot goes into facilitating a course like this, as you can see by how much there is to inform you of! We don't take for granted that showing up online, with a small group, for face to face studies, is different & personal. That is WHY ZITL created this process. We all have a journey and its very personal, and when you have a teacher, a guide who is with you for 30 days in as many ways as this course & Katrina allows when you show up for yourself like this, it helps us not feel so separate, with any questions and not feeling judged or worried of agenda's of others. Or, just clean-guidance from someone who points to the "many ways" to practice using YOUR daily life.  If you go through this – safe to say you're ready. Many still email us with additional questions which is great, so we have also created an additional FAQ page for you.
Thank you for your time, faith in Ram Dass & Katrina, and we hope you will join us! With love where ever you are…Katrina and everyone at Functional Yoga Online and Zooming in the Lens!
Disclaimer and privacy: Zooming in the Lens courses are not therapy or medical treatment and is not diagnosing or treating any medical or psychological conditions. It is your personal, primary and sole responsibility to be pre-approved by your mental health representative or care-takers. Zooming in the Lens and  Functional Yoga Online collectively and individually; and all companies sponsoring; including "guest" individuals and affiliates- will not be held personally or collectively responsible for participants mental or physical health during or after your participation in this course in perpetuity. All of the above parties hosting, promoting and facilitating this course will not be held liable in any way for your personal participation; and have the right to terminate your participation due to misconduct or any behavior disturbance and breach outlined on the "FAQ" or verbally discussed disrupting others within the course. All sign ups and attendees agree to; act respectfully regarding conduct and privacy of others including; refraining from any and all recordings of video or audio of this course. By submitting your name and email you are acknowledging and agreeing to the above, as well as; read and understand all materials provided, including explanations of the unique pre-screening process in forming groups to allow personal attention to everyone's needs. With registering your personal information, you agree to receive future course updates that may be right for you. We will not share your name, email, or any personal information with anyone other than the sponsors presenting (Ram Dass and FYO). No one but Katrina Chester will have access to personal information contained within your questionnaire and they will not be used in any way part your participation within the formation of groups for ZITL online courses.  You may always choose to opt-out of the mailing list at any time. This is a non-refundable donation based course due to the extent of personalizing. We thank you for cooperation in making this a good adventure for all. © Functional Yoga Online